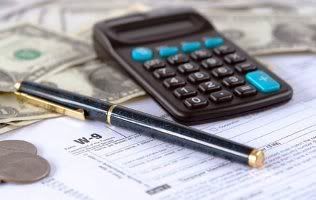 Now is the time to file income taxes and expats automatically get a two month extension to June 15th. Learn how to file form 4688 for an extension.
The rush is on and the deadline is nearing to pay all taxes that are due. Filing for an extension is easy to do and the expat is guaranteed approval. Knowing how to file and why the expat should file just may save hundreds of dollars in both penalties and interest.
How to File for an Extension
If the expat lives or works overseas, there is an automatic two month extension to file the income tax return that is normally due by April 15th. This will give the expat to June 15th to file taxes. The money owed however will be due by April 15th or interest charges will apply.
If the expat desires more time to file the taxes, a form
Form 4868
may be filed to have an extra two months until October 15th. Any payments made after June 15th will be liable for both interest charges and failure to pay penalties.
Why File for an Extension?
It is imperative to file for an extension, if the expatriate cannot finish the tax forms on time. If the owed amount of money is not paid by the 15th of April, the expatriate will be assessed 5% interest on the amount of tax owed for each month the payment is late. If the payment is more than 60 days late, the minimum penalty is $100 or 100% of the tax due on the income tax return, whichever is less.
Payment Plans for Expats
The IRS does offer a number of ways to pay the tax owed. Simply attach form 9465 - Installment Plan Request to the taxes when they are filed. The installment plans are more costly than paying the tax direct, but if the expat needs help, the plans are available. Interest and penalties do not stop, however if the expat chooses to pay with an installment plan and many times borrowing from a credit card would make more sense.
Where to Mail Expat Taxes
Expats mail taxes here:
Department of the Treasury
Internal Revenue Service Center
Austin, TX 73301-0215
Expats mail estimated tax payments here with form 1040-ES to:
Internal Revenue Service
P.O. Box 660406
Dallas, TX 75266-0406
USA
Resource
"Filing After April 15th" TurboTax.com
Photo courtesy of Photobucket: xicowner