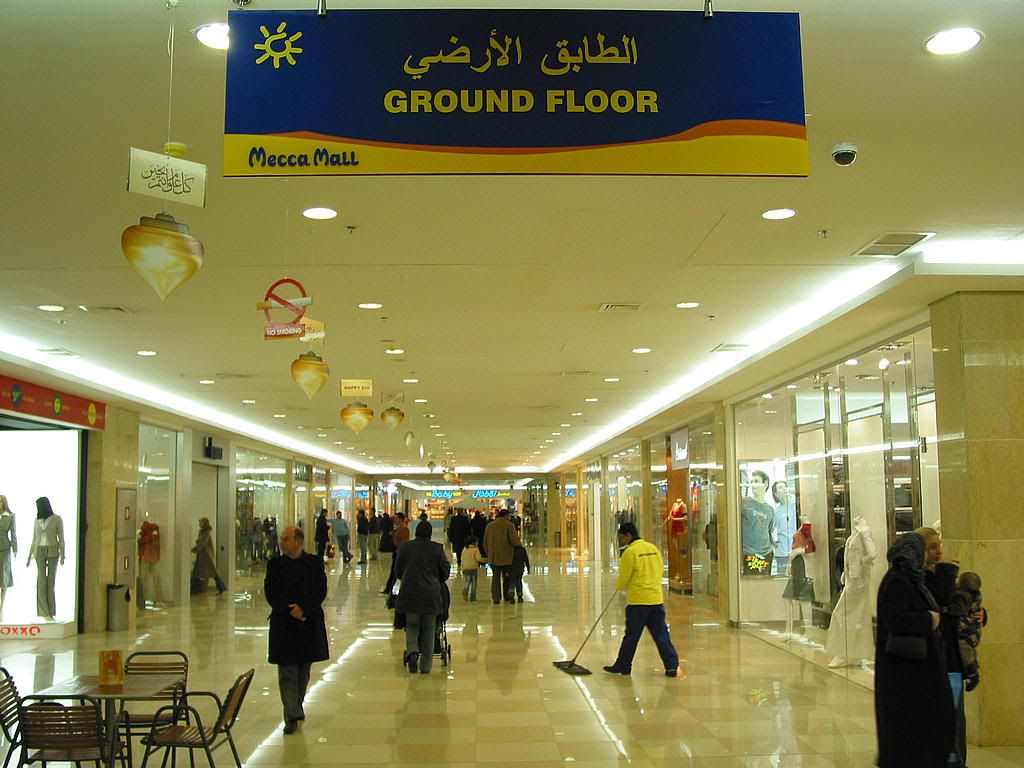 Come and Visit the Many Malls that Jordan has to Offer
After visiting the mud packs of the Dead Sea and the ruins of Petra, go shopping in Amman. Amman has many shopping centers and huge mega malls.
With the thousands of tourist flocking to see Jordan daily, it is imperative for Jordan to cater to the foreigner. Many come to Jordan to visit Petra or the Dead Sea. They visit the many sights of Jordan hoping to rejuvenate their souls and their bodies. After a day of visiting historical sights, the tourist will inevitably turn to some relaxation at the many Jordan Malls
.As many of the famous and not so famous malls are popping up everywhere, they are all catering to the foreigner. There are a great deal of wealthy Iraq citizens here, not just people from far a way places. The malls cater to both the shopper who wants to spend money for the absolute best quality and the shopper who is looking merely for relaxation, Jordan has it all.
Shopping Malls Located in Amman
1. Abdoun Mall
A small, but lovely mall with so much to view. It has everything that a person could desire, such as clothing, wedding apparel, baby clothes, children clothes, pharmacy ad travel center. A pleasure in a smaller package.
2. Amman Mall
Amman Mall was the very first mall in Jordan in 1999. The mall's builders had the shopper in mind and keeping to modernization that offer many treats. From their Internet cafe to their photograph studio, this mall is worth the stop.
3. Mecca Mall
This mall is located on the hills of western Amman. It is a premier mall with so many shops of grandieur that you will be lost in the world. It is located next to Carrefour Mall and located near to Medina Hospital.
This wonderful complex has 490 shops, a supermarket, kids area, cinema and a beautiful food court. The parking area will accommodate 1200 cars easily. A definite shopping must.
As the day slows and the final resting place is sought. Head over to Jabri's Restaurant for some local foods such as Mansef (lamb soaked in yogurt with rice) and a sweet dessert of knafeh. A day that will never be forgotten and a trip that will bring sweet memories for a lifetime.
4. City Mall
One of the most beautiful and premier shopping stops. It is still in the process of final renovations and offers the shopper valet parking at the front of the complex. Located on King Abdullah II St. close to Medina Hospital. It has everything from International brands, bakeries, coffee shops, 10 screen Cineplex and many specialty shops.
It has the best bread in all of Amman, at the bakery with rows and rows of fresh breads being baked on the premise Fresh fish and salmon lined up in rows and every kind of fresh and dried date possible.
Carrefour is how it is most known, but the locals call it City Mall. It is huge and a whole day could be spent in just looking from store to store. It has 3 floors of wonderful shopping and a 2400 car capacity parking structure. Not one thing has been left out, as this mall was planned with perfection.
Shopping Centers Located in Amman
C-Town
There are many C-Town Shopping Centers located throughout the city. They all host a lovely food court with McDonalds and some fried chicken to eat. Chocolates and sweets with of course many ice cream shops to top off the meal.
There are many floors of shopping including many perfume and luggage shops. C-Town is catering more to the locals. A relaxed and simple mall for enjoyment.
Safeway
Safeway is another Shopping Center complex in Amman. They are located all over Amman and carry many American and foreign products for the tourist to enjoy.
Amman has much to offer in the way of shopping pleasure and much to offer for the person looking for relaxation. After your shopping experience, you can visit one of the thousands of local restaurants and then go sit down at a local bakery for a delicious dessert.
A favorite site of tourist visiting Jordan is to see the Coliseum in Amman and have a picnic on the ancient ruin steps. Amman has many local shopping districts also with many souvenirs to choose from.
Resource
Guide2Jordan.com
Photo courtesy of Photobucket/ Seaking