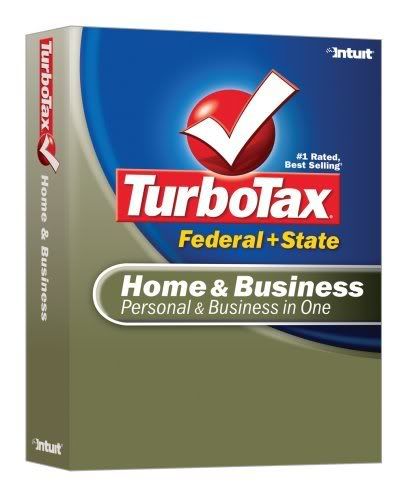 Photobucket/prttypieceofflesh
Comparisons Between the IRS and This Easy to Use Software



Turbo Tax, one of the three leading refund tax preparation sites excels in their online software for those needing home and business help.


The tax wars are on as the tax season has officially opened. On January 15, 2010 the IRS opened its free E-file service for those making $57,000 or less. They offer the ability to use many of their free forms and to help middle to low income people fie. The IRS offers online tax help for millions each year.

Turbo Tax on the other hand has a new marketing campaign: "Try before you buy." They guarantee in writing that the taxpayer will have the biggest tax refund ever. As these two websites are competing for business, which one really outweighs the other one?

Tax Preparation Software for Home and Business

Turbo Tax home and business preparation software is a wonderful tool for both the self employed and small business owner. It is a very detailed program with step by step instructions. It gives the taxpayer the option of posting on their own or taking the guided tour. There are lots of instructions and explanations along the way to help everyone get

They have made it the easiest way to prepare the taxes in the comfort of the home. A complete 100% guarantee gives satisfaction to the taxpayer also. Some of the benefits of this program are:

Free E-File (this is not available to Americans living abroad).
Easy to use, easy to import, easy to file.
Includes all the forms you need.
Includes the federal 1040 also (state is extra).
Checks for audit flags.
Looks for the largest refund for credits, investments and rental property.
Handles step-by-step calculations of the self-employed.
Disadvantages of Turbo Tax Preparation for Home and Business

As with any program there are some disadvantages with this program. Compared to the advantages they may be considered small, but should be noted for everyone to consider. There main disadvantages are technical in nature.

The tax is not disclosed to the taxpayer when agreeing to purchase the program.
There are additional charges for talking to an expert; audit guarantee and having an expert check the file for accuracy.
The online community group is not well organized and few questions are answered.
Ask Tina (computer generated customer service gal) has only basic information available.
IRS Free E-File Service

Over four million taxpayers will take advantage of the free service that the IRS offers. It is the ability to file taxes over the Internet for free if qualified. There are income limitations, but many do qualify. All the forms are supplied and it is easy to input. The danger with this program is that it does not have all the "bells and whistles" that the Turbo Tax program has for small business owners.

This type of program is perfect for the young taxpayer with few deductions and maybe an EIC (earned income credit). Anyone with a business or who is self-employed should seriously consider both programs before deciding.

Resources

Turbo Tax
IRS E-File